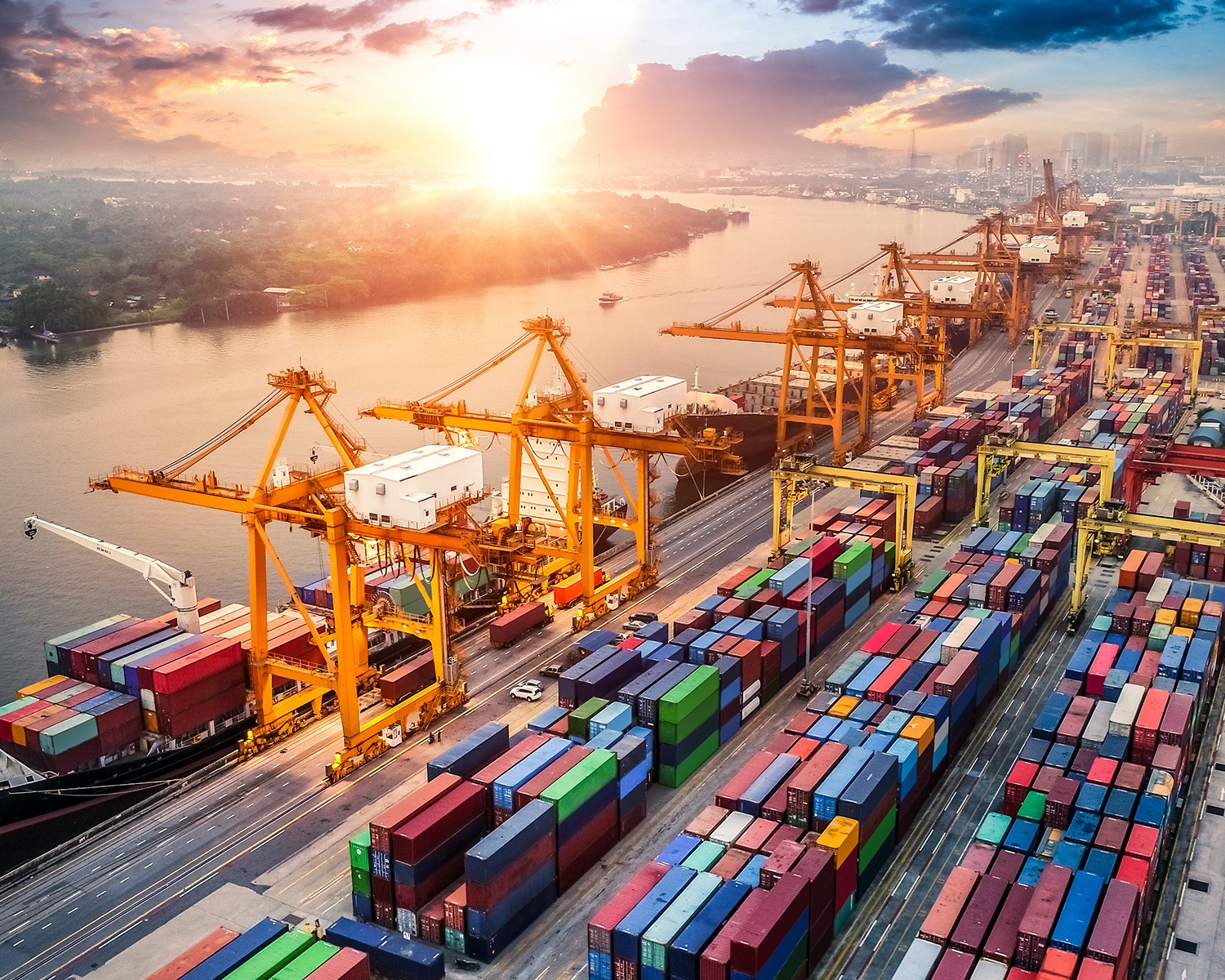 Business Model
Technology oriented trading company that leads the way to sustainable growth by providing a stable and reliable supply of products and creating business opportunities.
ETO, as a trading company, supports the supply chain of both customers and suppliers at production sites in all industries. In order to ensure that each company's business and production activities continue as planned, we help to strengthen the supply chain by providing a stable supply of goods without delays.
We also create new business opportunities for both customers and suppliers, leading to the sustainable growth for all three parties. We are a technology oriented trading company that provides a diverse range of functions in the supply chain with a focus on stable supply capabilities and the creation of business opportunities.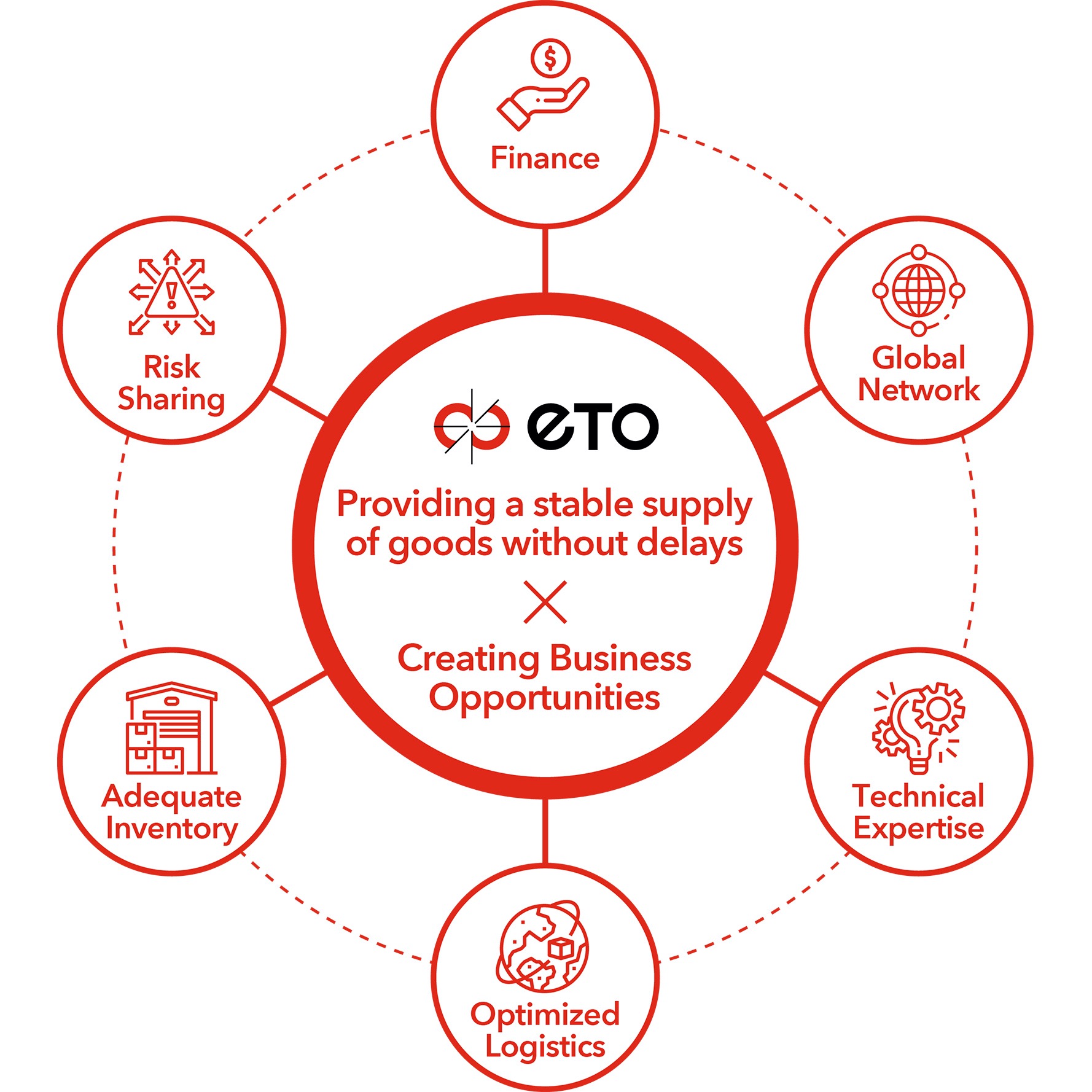 Finance
We propose a framework that meets your needs, including finance functions, funding and financial support for customers and suppliers.

Global Network
Our domestic and international supplier network, as well as our marketing and sales network, in cooperation with
Kyokuto Boeki Kaisha, Ltd.,
enables us to meet both sudden needs and a stable supply.

In-depth Technical Expertise
Our high level of technical expertise allows us to participate from the development and design stage, to propose VA/VE, to guarantee quality and to comply with standards and norms.

Optimized Logistics
We maximize business opportunities in both directions with a global logistics system that covers domestic, imports and exports, as well as international and trilateral trade, and have a sustainable, environmentally-friendly distribution system that takes into account transport efficiency.

Ensuring Adequate Inventory Levels
We maintain an adequate level of stock in line with our customers' production plans, taking into account market conditions for raw materials, product demand and the economic situation at all times, to ensure a stable supply without delays or interruptions, and to coordinate with our suppliers.

Risk Sharing
We continue to develop various mechanisms and systems as a risk-sharing partner to support the business continuity of both customers and suppliers.
A variety of functions that make the supply chain more resilient for both customers and suppliers.
We offer a wide range of functions in each phase of the supply chain, from development and design to sales, in order to adapt the supply chain to the customer's situation and requirements. In addition to our customers, we also help our suppliers to adapt to the market and become more competitive.
In order to build a sustainable business together with our customers and suppliers, we always provide the best solution by combining functions that meet the needs of the moment.