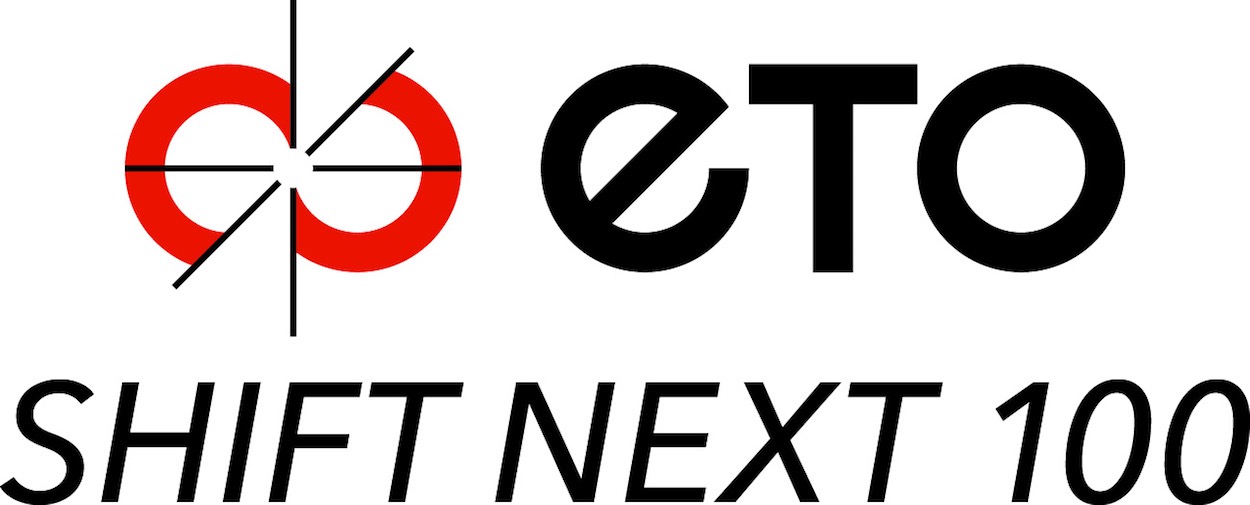 Since our inception in 1913, we at ETO Co., Ltd., have created a long legacy of over 100 years as a specialized trading company of metal components focusing on screws, gaining the absolute trust of many customers. Then in May 2015 we became a group company of Kyokuto Boeki Kaisha, Ltd., and restarted operations as the most important member of the Kyokuto Boeki group, with the intention of changing in a major way.At New Eto, we believe that the clear statement of our mission, vision, and values, and the continued showing of a standardized image in every region of the world are important parts of company accountability and are also related to the creation of trust. The Eto CI Project was started based on this idea, and Eto's raison d'être was increased by transmitting and sharing corporate culture, uniqueness, and individuality.As a first step, we carried out a visual innovation based on deciding on a new corporate philosophy and a new corporate logo. By promoting the newly decided corporate philosophy and image, we are progessring towards even more active communication in the future. We at Eto aim to be a fully united organization which continues to advance forward so that the next 100 years will be a magnificent 100 years for all of you honored stakeholders.
Mission
This represents the social mission and meaning of existence borne by Eto. It is a declaration to all of our stakeholders and Eto's universal identity that will not be shaken even when the times and the situation of the world change.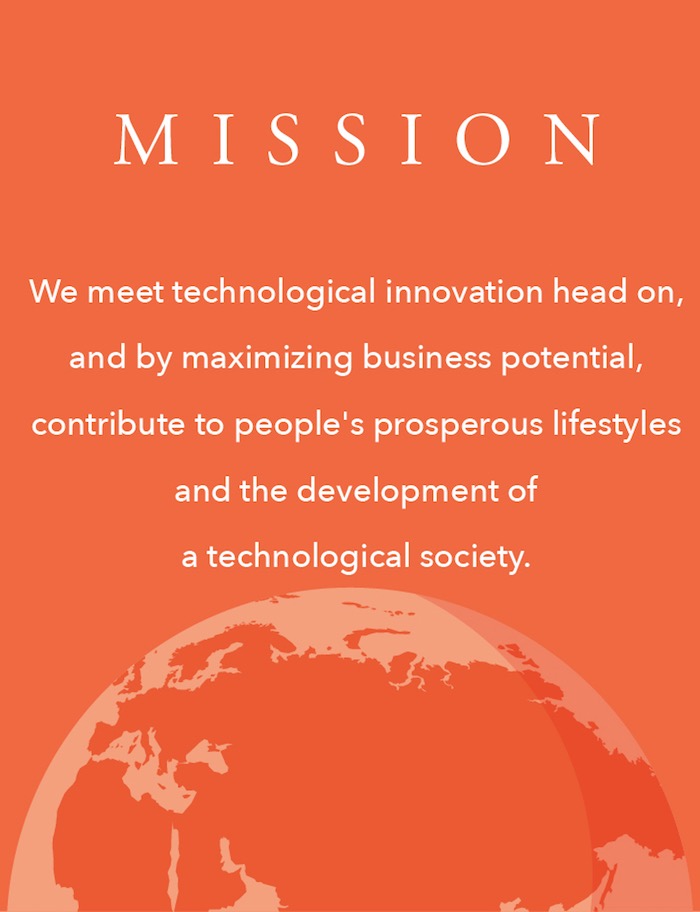 Vision
These represent the future vision and goals that Eto is aiming for. In the midst of our rapidly changing times and society, these bring a sense of direction to the organization and provide clear and comprehensive guidelines.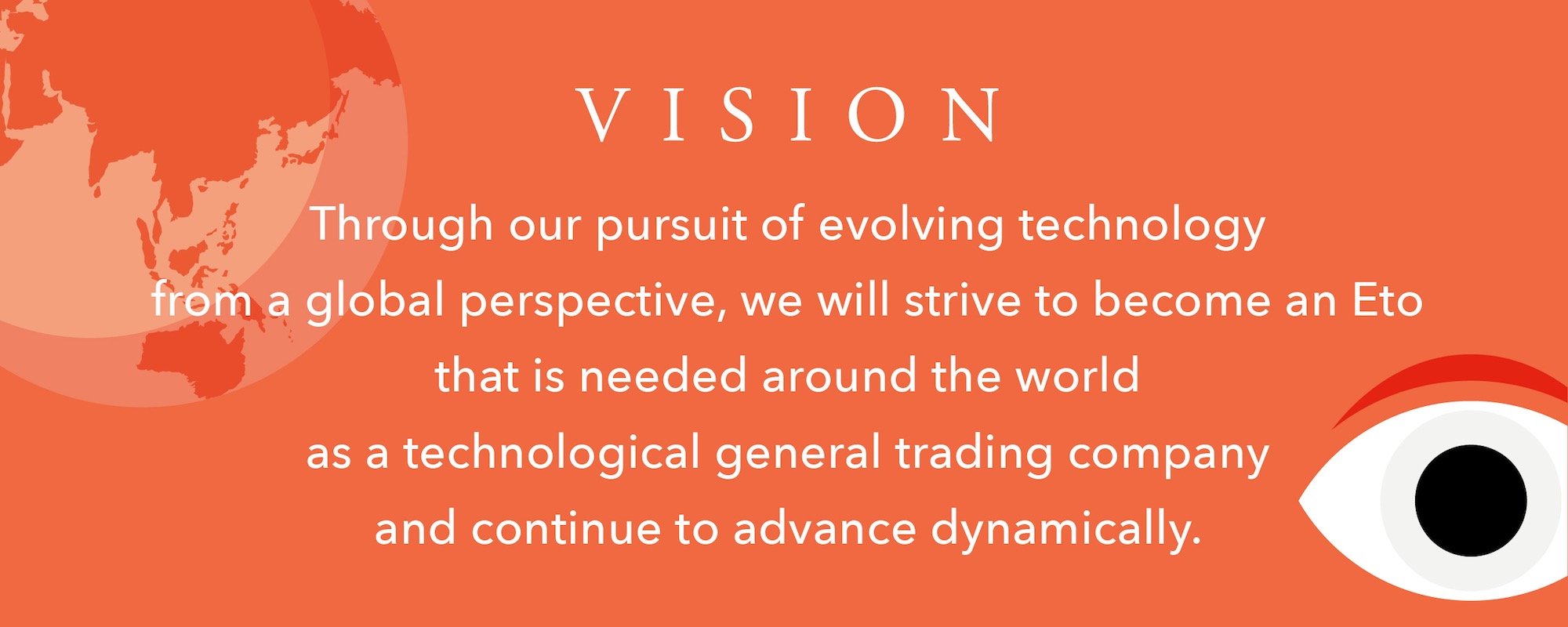 Value
This represents Eto's general values and desired stance. This will serve as the decision-making standards and action standards for various situations and scenarios that we promise to all of our stakeholders.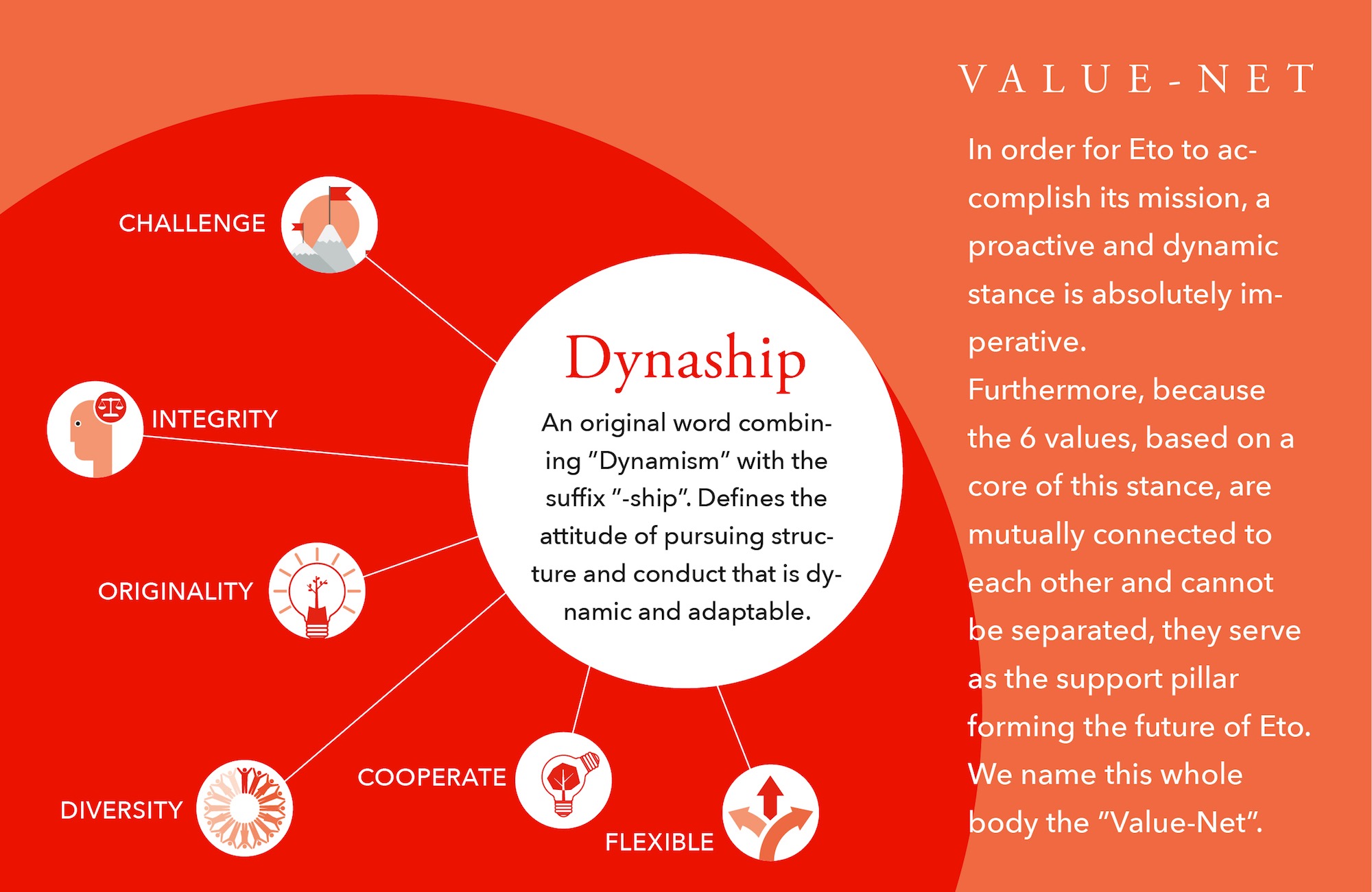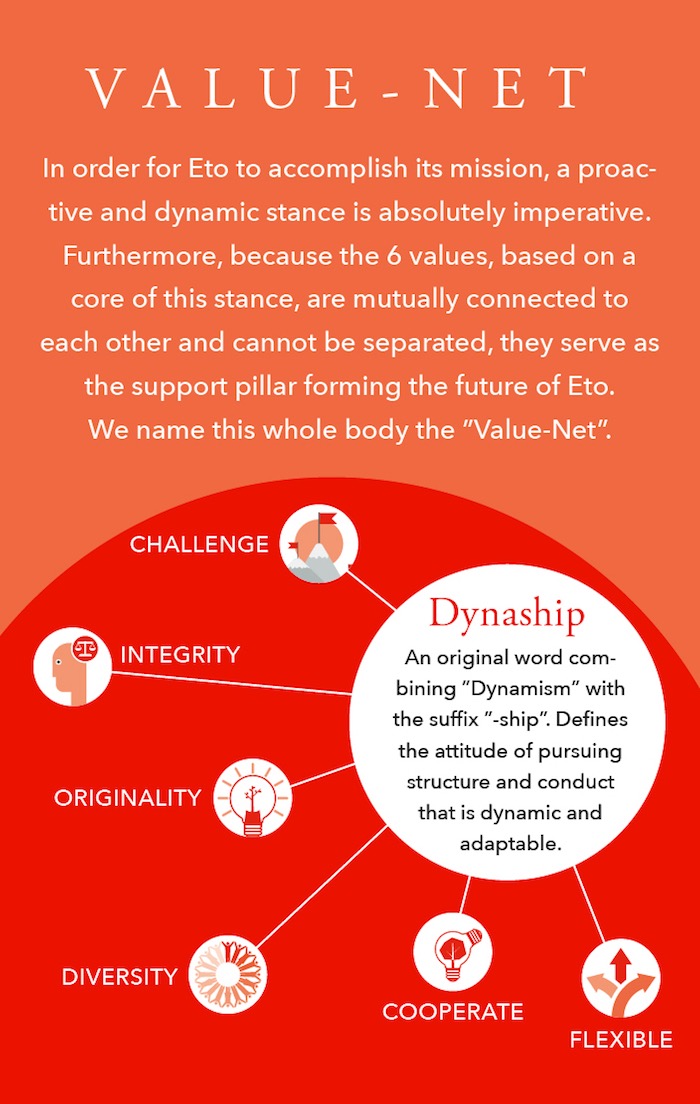 About Logo Design

Dynamic Circle
The logo presented by New Eto comprises a red symbol and black text. This design, which was produced based on the corporate identity, expresses the new philosophy of Eto, which strives for "diverse and global activities" to become a "dynamic corporation that continually challenges itself." Also, through the integration of a global logo containing the company name in English, the corporation's image is unified across the world.This symbol, which contains a circular motif, is emblematic of dynamic, unifying activities and an omnidirectional global perspective. The 2 red circles represent an attitude that is constantly proactive toward change. The 6 lines stretching radially from the center symbolize the 6 values of Eto and also embody the will to grow into an Eto that is needed around the world, as they form 2 arrows toward the center. We present this symbol named "Dynamic Circle" as a representation of our values and our faith.